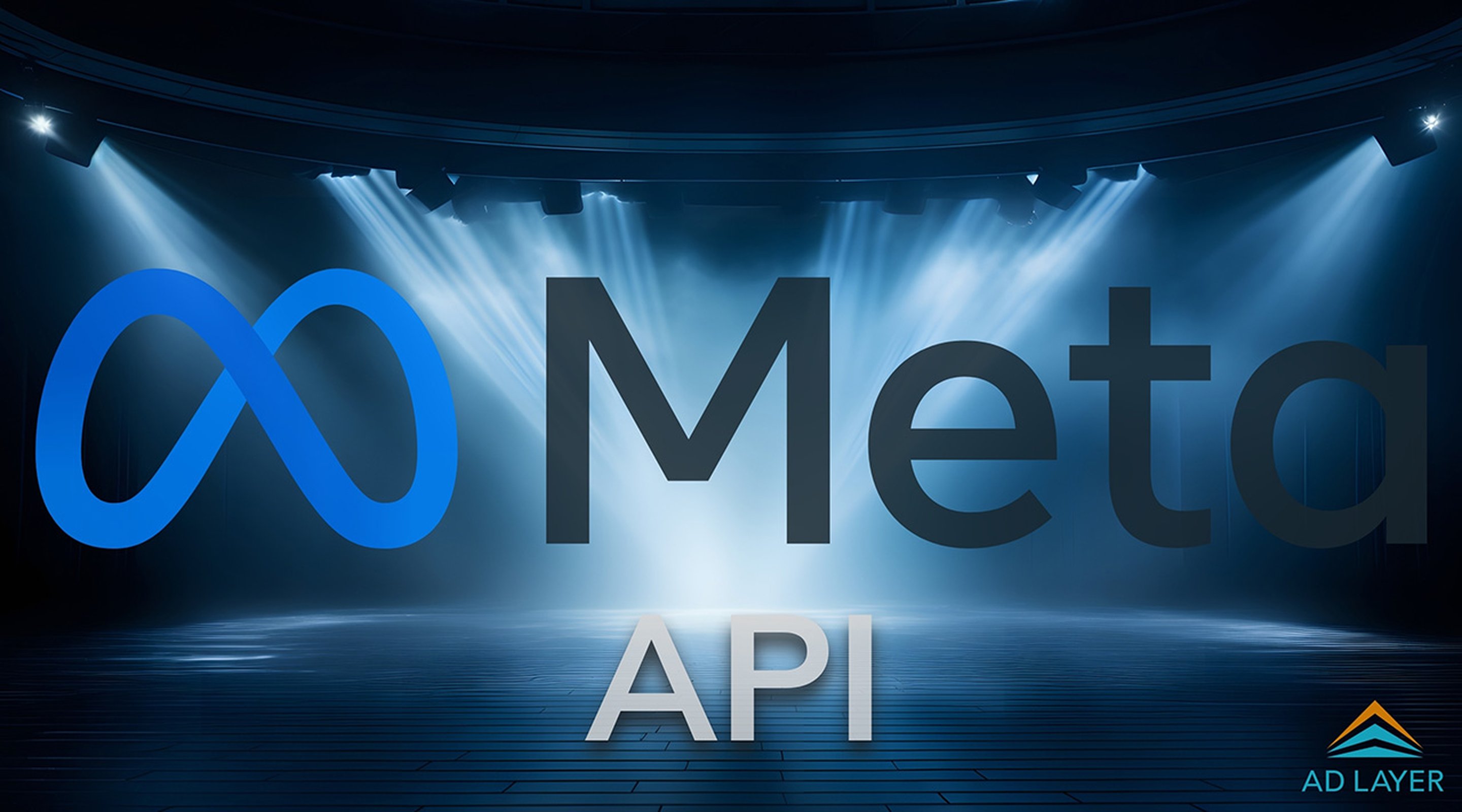 Release 3 / 2023 – Time to Get Social with Meta API
3rd Release for 2023
We are proud to announce that Release 3 for 2023 is here! We have worked extremely hard on this one, and we know that it will be received well. Besides the major updates listed below, the Release 3 also includes some smaller fixes and stability improvements.
We at Ad Layer are all about finding solutions and saving precious time of our clients and anyone visiting our website, so let's go straight to seeing what is included in the third release for the year.
Meta API
Here comes the real game changer! We have built an API integration to Meta, which allows you to publish your social ads directly from Ad Layer.
Meta API connects you directly to Facebook Business Manager. In other words, you can now publish your Facebook and Instagram ads straight onto your Facebook Ads Manager. Also updating the live ad creatives can also be done with just a few clicks!
How many hours per each day do you think this will save your team?
New social type: Reels
We added Reels to the social ad types on Ad Builder. You can now create Feed ads, Stories, and Reels for both Instagram and Facebook – and use the Meta API to publish them to your Ads Manager. All the social text fields are naturally a part of this as well!
The handy overlay social mockups of how the ad will look like in the social media make it easier to finish the designs.
Nice little addition, we think!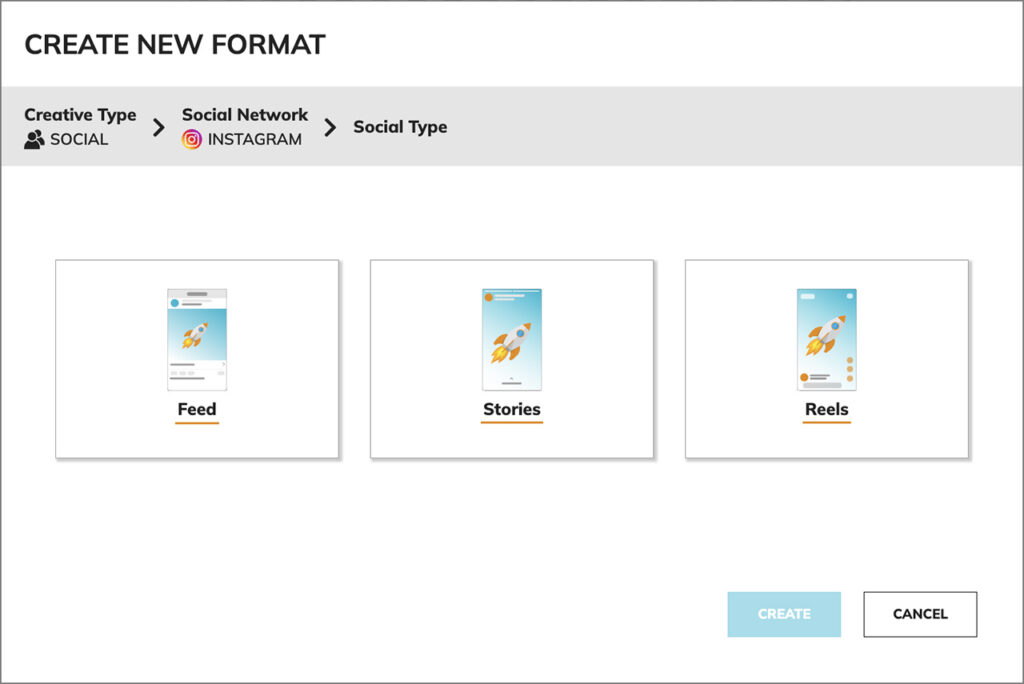 Search and filter in drop down menus
This was something that was requested by many of our global clients working with multiple markets and a ludicrous number of campaigns and ad versions.
We listened and made some of the menus searchable and filterable.
Staying organized saves time, and by making it easier to for our clients to find what they are looking for, we are helping them save even more hours!
Banner weight in Versioning
We are all about keeping the banners light in kb. We want to ensure that our clients don't accidentally publish heavy creatives to their DCO campaigns, so we included a weight estimation tool to the preview in versioning step. A warning will be triggered if we think your ad seems a bit too heavy. Another time saver! Better catch these ones before you go live with ads that take unnecessarily too long to load.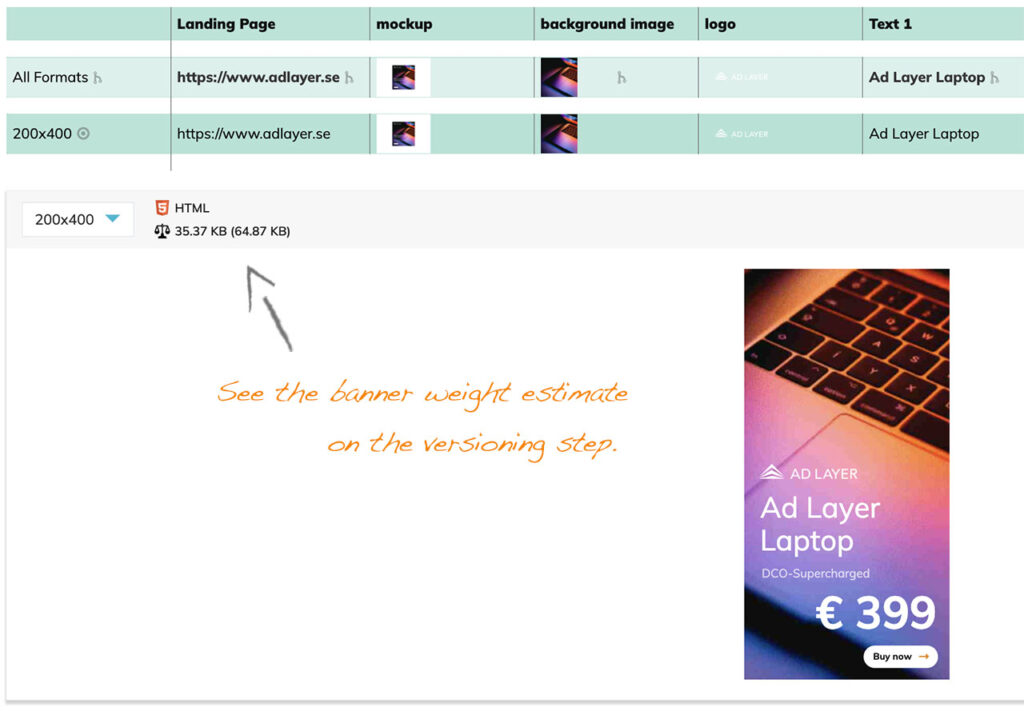 That is it for the Release 3.
Time to get social! We might gather our team for a quick social gathering to celebrate this achievement, but soon after, we are back at what we do best: developing the best creative management platform for global advertisers, and making sure our clients stay ahead of the competition!
Until next time!